Dressing the Music: Cindy Vogels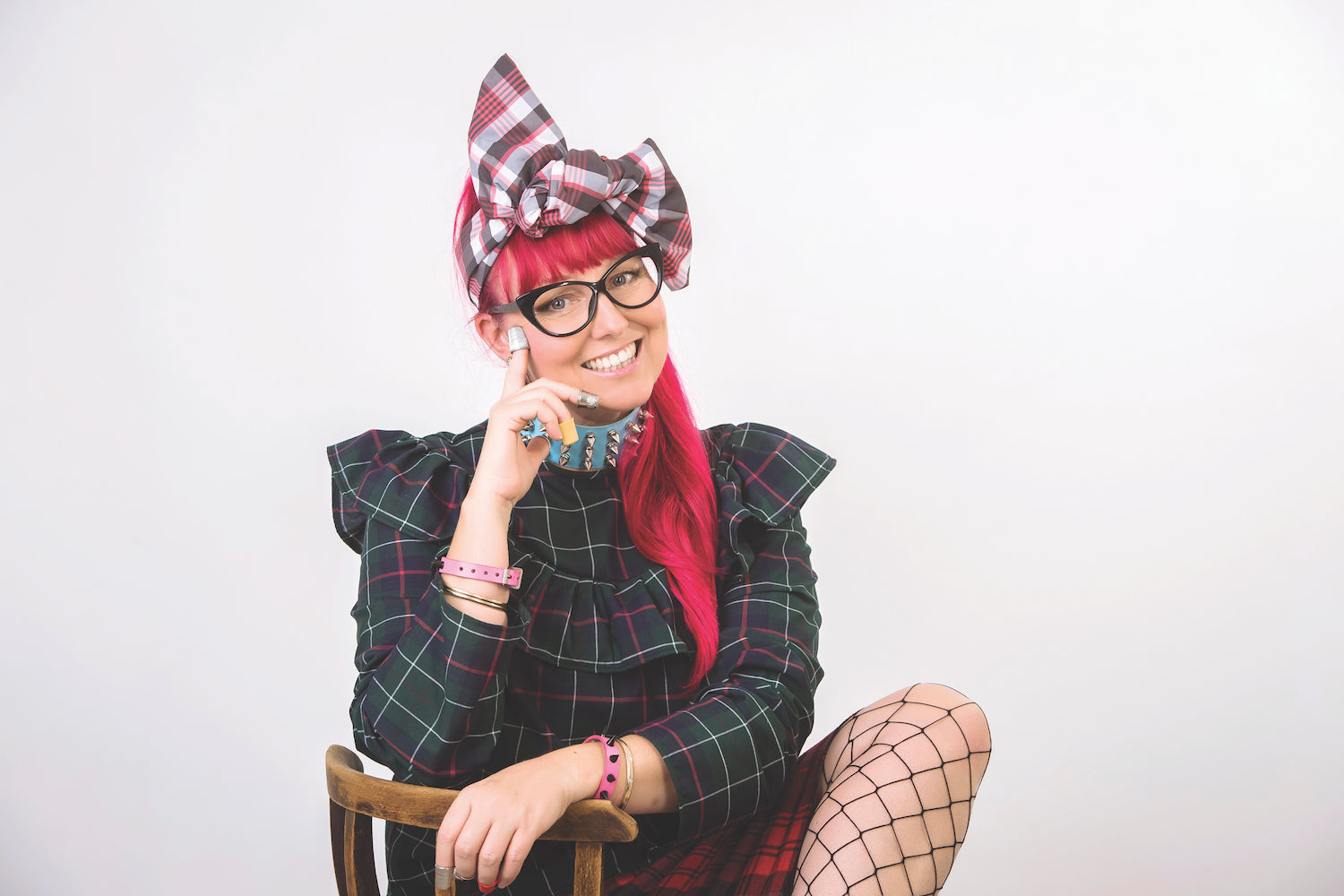 By Natalie O'Driscoll
From Lady Gaga to the country's fastest rising music stars, Australian fashion innovator and designer Cindy Vogels dresses the music, with a difference.
Winning awards and launching her first fashion label at just 16 years old, Cindy Vogels was cast into the international spotlight when her handcrafted feather crown was worn by pop sensation, Lady Gaga in a 2017 performance with the inimitable Tony Bennett.
Now in-demand as founder and director of slow fashion label Racy & Lucky, this quirky and colourful creative collaborates with artists on stunning one-off garments that have graced screen, stages and red carpets all over the world.
She's even worked on a Christian Louboutin campaign with this edition's cover artist, Jaguar Jonze.
A multi-talented artist, Cindy is also an event producer and creative director, founding both CollabAnation, a live arts performance movement promoting creative collaborations across Australia, and Space Girls Festival, a vibrant event committed to delivering 100% female programmed events.
Tell me a bit about the genesis of Racy & Lucky.
Racy & Lucky was born in 2014 when I was engaged by a stylist at Brandon Maxwell Studio in New York, who at the time was the fashion machine behind Lady Gaga.

Initially I was engaged to deliver unique millinery designs but during the first design direction pitch I merchandised an outfit I'd created, alongside a headpiece, and they asked for the clothes to be included in that shipment. At the time I was nervous as I had established my millinery label, but I hadn't produced clothing under a label for years.

I realised I needed to create a fresh brand ASAP. This included logo, printed labels, domain, social media presence etc. This was all required to be completed in a three-day span so I could include the branded clothing in the first shipment drop.

The name Racy & Lucky just came to me the first night after the meeting. They were two words that personified how I'd felt in my younger spirited years. The ecstasy of the creative phone calls with Gaga's team in New York had me high on that same energy again. This was all despite being impoverished and alone with my four children who were four, eight, 10 and 14 for the first time in 18 years after a traumatic marriage separation and relocation.
To be continued...
---