Jude Kalman: The storyteller's story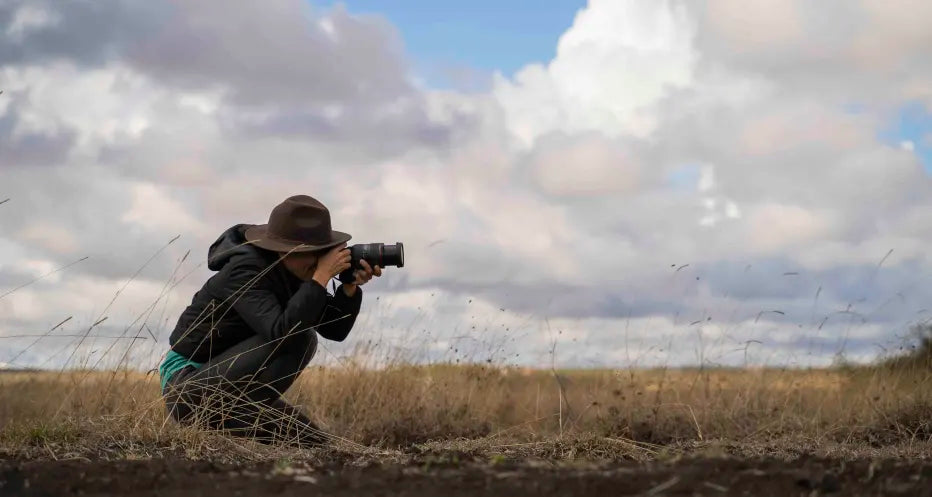 Words by Natalie O'Driscoll
Jude Kalman of production house Little Drum Pictures has most recently worked on the promotional videos for the very magazine you are now reading, but for this passionate long-time filmmaker, it was more of a love job.
Unassuming and down-to-earth as she is, Jude has won global acclaim for her work, has had it screened at the United Nations Headquarters, rubbed shoulders with Hollywood's elite, had some of her series aired on mainstream television, taken home the top prize in international competitions and even spent an sunny morning on the beach filming Chris Hemsworth.
But it's not the accolades she's interested in. At heart, Jude is a storyteller, just like us. She's a passionate and compassionate human who seeks light in the darkness, and loves to highlight charitable and philanthropic works.
A film lover since childhood, Jude worked with corporate Gold Coast agency Fotomedia for over a decade, gaining valuable experience behind the camera on major campaigns with Cancer Council, The Titans and Queensland Government before taking a 2010 job in Africa with microfinance agency Opportunity International.
This was the job that changed everything, as Jude realised she could use her skill set to give a voice to charities and non-profits.
We thought we'd ask the storyteller for more of her story.
Can you tell me about your first experience doing work in developing countries?
My first trip was to Zambia in 2006 it was only for two weeks but it embraced me with its adventure and its people. I was taking a photo one day and a man was getting very angry at me, I was told he was saying "We've heard you white people are making money from our faces, go away." I was gutted to hear that and thought to myself if I ever get the chance to make this into a career, to make any money I would always give back.
Since then, I have travelled across the world with Ravel, Opportunity International, Compassion, African Enterprise, Mission Educate, Sahaja Yoga Mats, Nice Coffee Co, Earth Worthy and independently; filming and producing short films and documentaries.
Talk to me about the feelings you had that created the mindset shift from wanting to work on Hollywood productions to wanting to pursue the line of work you're in now.
My first memory of wanting to do what I now do was on the set of 'Scooby Doo'. I was in my twenties. It was my dream to work on a Hollywood set and walk the red carpet. I was Linda Cardellini's personal assistant and got to do those things! It was an incredible experience. I remember being on set one day, people stressing out, being quite rude about it too! And thought wow, it's only a movie! Could a movie actually be more than entertainment? Could entertainment have purpose? I'm a thinker can you tell? I didn't really act on my thoughts until years later and even then, it took me a while to really make the move.
It was around 2011 I was travelling with Opportunity International in Uganda filming educational resources, I met a farmer; she was a woman. She had eight children of her own and adopted five orphans, as I sat there behind the camera, making sure she was in focus and the sound was all good it was during this interview I saw beyond the poverty and saw a woman who was working hard and making a way for herself, her family and these orphaned children. This woman became my hero. On these trips which took me across Africa and Asia, I realised that maybe my skill set in production, behind a camera or on a computer might actually be able to make a positive difference in someone's life. That maybe there was purpose in production.
Hollywood has its place and does make great change in this world but I'm happy to be where I am coming alongside charities, NFPs or social enterprises with my skill sets to empower people or use my skills to give them exposure. I'm on a mission to make a genuine impact, one that empowers humanity whether that's producing resources, marketing or storytelling.
>>> Shop all things Nevertheless
How did you find breaking into the male-dominated world of filmmaking, what kind of traits in you do you think made it possible for you to persevere against any obstacles that sat in your way?
When I first started and made my way around this industry there weren't many women behind the camera and yeah there has been some wrestle; men are great self-promoters, or is it self-believers? I'm hopeless at that but once I get behind a camera I'll run with the best of them. Despite the wrestle I have been surrounded by men who have championed me. My dad, (my old boss) Lincoln Williams, Chris Shadbolt who first trusted me to travel with him and tell his story. Ha and of course my husband is my biggest promoter and advocate these days!
I am child of Hungarian refugees/ immigrants and both my mum and dad have taught me I can do anything. I somehow believed them and just pushed through. And then when you met women like my farmer friend well seriously, I think I can dust off an obstacle!
Talk to me about some of the people who have met through your work
Over the years I have had the privilege of meeting all kinds of people. I've bowled with Mr Bean (Rowan Atkinson), told Sir Les Patterson to please stop smoking, to which he blew a puff of smoke in my face, been mistaken for Tina Arena and spent a morning on the beach with Chris Hemsworth. I've had a fun career!
The best thing about my career is that I get to enter different worlds. And since entering the lives of people across the globe whose "worlds" are poverty stricken, starving, abused or neglected I have had the privilege of meeting some of the most resilient, generous, loving, hardworking and entrepreneurial people.
>>> Want more inspiring stories like this delivered straight to your inbox? Sign up to our mailing list.
You're a step mum to three lovely boys. How is that experience for you, and what do they call you?
I have always been and still am cool with my step sons calling me whatever they feel comfortable with, mostly it's Miss Jude or Jude; they have a mum and love their mum so calling me by my name, I'm cool with that.. until one day during Covid my eldest stepson was on Discord talking to his friend and I walk past the study; he calls out to me and then says "hey, this is my step mum, say hi!" I say hi to his friend then casually walk off into the bathroom and cry. First - wow! He wants me to say hi to his friend. And second, he considers me his step mum!
I love my relationship with my step sons, I love them; I've turned into this protective and weak mess around them. They have taught me so much about relationships and how precious they are, so to hear from his mouth this is my step mum well that was just beautiful, what an honour!
What are your dreams for the future of your career?
My dream is to use production to take on poverty, expose injustice and celebrate humanity.
---