Matilda's star Hayley Raso pens uplifting children's book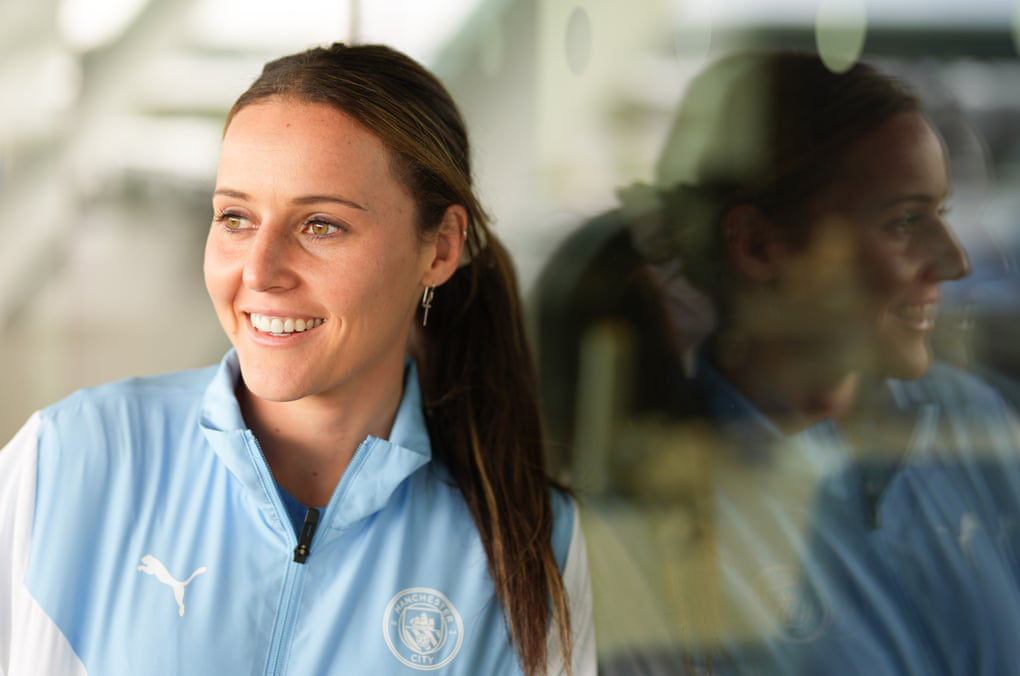 Matildas football star Hayley Raso has co-written a semi-autobiographical children's book in order to inspire kids around the world.
Having achieved her wildest dreams in her professional career, including debuting at the Olympics in Tokyo in 2020, Hayley, who grew up on the Gold Coast, began to reflect on her personal journey.
Hayley then used her early childhood memories to collaborate with respected children's author Sarah Griffith to create a uniquely personal and uplifting children's book entitled 'Hayley's Ribbon'.
The book is inspired by her own upbringing, with influences from her mother, Renaye and her Nan, who always made sure she had a ribbon in her hair to empower her and to remind her that she always has her family with her.
Hayley's mother was a single mum who raised Hayley and her two brothers - Jordan who has an intellectual disability and Lachlan, who was born with a rare congenital heart defect.
In 2011, Hayley commenced her professional football career with Canberra United has since played around the world.
In 2018 while playing for the Portland Thorns in the US, Hayley fractured three of her vertebrae. After an extensive rehabilitation where she had to learn to walk again, Hayley returned to football the following year, competing in the Cup of Nations and scoring in her first game back against New Zealand.
Hayley's football career has seen her represent Australia at the 2015 Women's World Cup, the 2018 AFC Asian Cup, the 2019 FIFA Women's World Cup and the 2020 Olympic Qualifiers.
"I am so excited to finally share Hayley's Ribbon with you all," says Hayley. "This book tells the story of my early life and was written to empower and inspire young children around the world.
"I hope that by sharing my story, I can connect with readers on an emotional level, teaching them to be positive, determined, resilient and to overcome any challenges they may be faced with."
"I encourage children to find their inner strength and to follow their dreams, just like little Hayley does in this story!"
Hayley's determination, resilience, and strength shines through the story, as young Hayley follows her dreams. With the debut of this book Hayley invites a generation of children to do the same.
Hayley Raso is also an ambassador for HeartKids in Australia, the only dedicated charity organisation that supports the lifetime journey of the 65,000+ Australians affected by congenital heart disease.
This charity is very close to Hayley's heart because of her brother Lachlan. Hayley will be donating 50% of her profits from the book to HeartKids, as they continue to help all of those impacted by congenital heart disease.
'Hayley's Ribbon' was written in collaboration by author Sarah Griffiths and Hayley Raso and was illustrated by Lisa Williams. It has been officially released through Amazon. To find out more about the wonderful work done by HeartKids, visit heartkids.org.au.
To celebrate the Matilda's historical win in the 2023 Women's World Cup, and their fight for 3rd place this Saturday night, enjoy 30% off site-wide until midnight Sunday 20 August. Use the code

MATILDAS

at checkout. 

IMAGE (C) Tom Flathers Manchester City FC via Getty Images
Words by Natalie O'Driscoll
Originally published in Blank Street Press
---